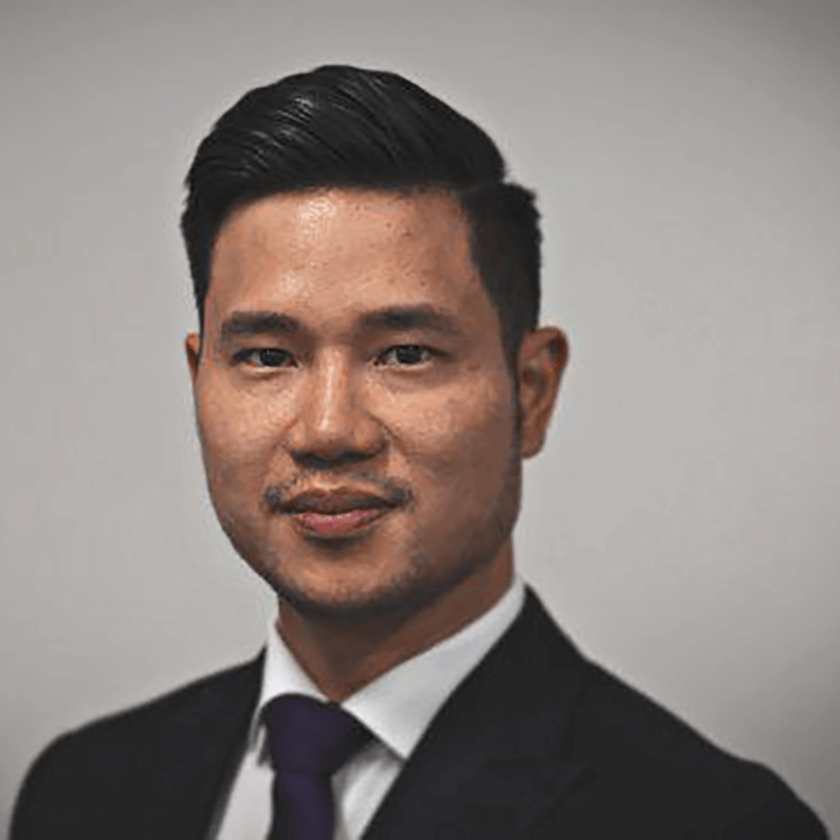 MEET DR. EDWARD TANGCHITNOB
Highly skilled gynecologic and cosmetic surgeon Dr. Edward Tangchitnob is pleased to provide a range of advanced surgical and nonsurgical aesthetic services to patients throughout the East Los Angeles area. At Timeless Health MD in West Covina, CA, he works alongside his father, fellow experienced surgeon Dr. Dumrong Tangchitnob, to address the health and wellness needs of women and men alike. Dr. Tangchitnob is well known among his patients for his gentle and attentive care, as well as his compassionate bedside manner and effective outcomes.
Along with his devotion to providing expert care, Dr. Tangchitnob is passionate about educating patients about their health and bodies. He works one-on-one with each individual to help them understand their unique needs so they can make well-informed decisions and gain better control over their overall well-being.
Dr. Tangchitnob received his bachelor's degree from Tufts University in Boston, MA, where he double majored in electrical and biomedical engineering and graduated with honors. He then returned to his alma mater to earn his doctor of medicine from Tufts University School of Medicine. Following this achievement, Dr. Tangchitnob went on to pursue his medical ambitions and attended a residency at the prestigious and highly exclusive Cedars-Sinai Medical Center in Los Angeles, CA and served as executive chief resident. After his time spent learning under the tutelage of respected leaders in the industry, he completed fellowship training in minimally invasive gynecologic surgery at Scripps Clinic in San Diego, CA.
As a board-certified OB/GYN and recognized cosmetic surgeon, Dr. Tangchitnob is more than qualified to perform a diverse range of procedures, including surgical, nonsurgical, and minimally invasive services. At Timeless Health MD, he performs a range of treatments for the skin, face, hormones, and sexual wellness. Some of Dr. Tangchitnob's most sought-after treatments include hormone replacement therapy (BioTe), laser vaginal rejuvenation, the Vampire Facelift, wrinkle relaxers (such as BOTOX), dermal fillers (including Bellafill, JUVÉDERM, and Restylane), laser liposuction and fat transfer with BeautiFill, labiaplasty, vaginoplasty, and his own personally developed surgical vaginal rejuvenation technique, Timeless Intimacy®.
To share his advanced techniques with his fellow physicians, Dr. Edward Tangchitnob founded a teaching institute, The Tangchitnob MD Institute, where he instructs medical care providers in various advanced hormone replacement, aesthetic, and laser services.
Dr. Tangchitnob is a fellow of a number of professional medical associations, including:
American Academy of Cosmetic Surgeons
American Association of Gynecologic Laparoscopists
American College of Obstetrics and Gynecology
American College of Surgeons
Reviews
"I came to Dr. Tangchitnob with concerns on my acne. I am 24 years old and for years I've always been self conscious on how I've looked and how bad my acne scars are. Dr. Tangchitnob really took the time to address all my concerns with me and guided me through what steps we can take to get me where I want to be. My first procedure done with Dr. Edward Tangchitnob was the vampire facial micro-needling with PRP to help with my acne and acne scars. I was nervous that it would hurt and I would feel everything but the pain for me was pretty bearable just felt like little pokes here and there around my face. Dr. Tangchitnob and his team made sure I was comfortable each step of the way. My skin felt clean and flawless after. I was left with some bruising and redness for a couple days which is completely normal due to the PRP and healing process. Second procedure I've had done was injections/fillers for chin enhancement to create more of a shape and into cheek bones to create more volume, contour my face and rejuvenate. I was extremely excited right after to want to do lip fillers since I knew the procedures were painless, my top lip has always been thin and smaller then my bottom lip so I asked Dr. Tangchitnob to work his magic to filling them in with some volume to get a plumper look. I've loved my results that I can't wait to come back in and continue my treatment with Dr. Tangchitnob. I have already recommended him to my mom and many of my friends and would highly recommend him to anyone who is seeking guidance and a change in there life."
N.L.
Yelp
"I have always been a bit self conscious of my lips, they are very thin and lipstick never looked quite right on me. So I decided to see Dr. Tangchitnob to get the lips I've always wanted and boy I could not be happier with my results! They are still natural looking just a little fuller and now I am able to wear lipstick like everyone else.  Dr. Tangchitnob took the time to address my concerns, and we decided to add a little filler to my cheekbone to help with my contouring and to give my face a refreshed look. The process was painless and he made sure I was comfortable every step of the way!  I would highly recommend him to everyone."
S.O.
Yelp
"Dr. Edward Tangchitnob has been my Dr. for a year now and he's been a blessing since the day I walked through the door. He diagnosed me with PCOS and put me on a treatment of which I saw results within a month. 8 months after my first visit I unfortunately developed a cyst in my stomach that grew around my bowels causing severe pain. Dr. Edward was able to remove the cyst along with a GI through robotic surgery. I had a successful surgery felt no pain after I woke up and still feel no pain."
S.B.
Healthgrades
"I have been a patient for 25 yrs and have always been happy with the care the doctors and staff provide. Dr Dumrong T. is now working with his son Edward as a team. What a great team."
H.G.
Google
"Dr dumrong Tangchitnob. Is a very sweet and knowledgeable obgyn.. he is very sensitive to his patients and you definitely can tell he cares about his patients. He is very respectful n attentive. I couldn't ask for a better doctor. He's been nothing but nice n caring to me. Something I can see in his eyes and his demeanor. I had a one time encounter w his son too.. he is also very nice, well informed n knowledgeable, and attentive to his patients. They are very similar but also very different.. it's funny cause I do get a very fatherly feeling from dr d which I like.. almost at the end of pregnancy and I wouldn't change my doctor."
S.L.
Google
Related Posts